-1000 kcal
in 47 minutes
Try your 1st session with no obligation from €9.95. We give you the gloves and hand wraps for free!
Burn fat hitting the punching bag.
Get a great body in 8 weeks
Fitboxing
We alternate rounds of hitting the punching bag to the rhythm of music with functional exercises.
Results
We work cardio and strength. The most effective way to tone up and lose fat.
Fun
47' that go flying by. You'll leave with your batteries charged and a shot of positive energy.
Motivation
The punching bag's sensors will measure your energy, strength, and timing. You'll be able to see your improvement in the app.
Hit4Change
Through your training, you change the world
The positive energy that is released in our sessions can move mountains. We donate part of our turnover to different NGOs. When you train, you will be able to choose which project receives the funding that you have generated with your hits to the punching bag.
+13
NGOs collaborate with us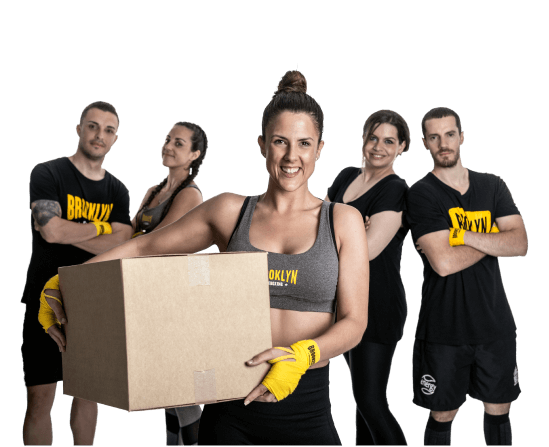 Choose your option
Plans according to your needs
Become a member and enjoy training from any club in the world, special discounts, and flexibility on your holidays. We also have individual passes so you can complement with other sports.
Advantages of training with us
After taking your trial class, you will be able to choose one of the training plans that we have designed. All of them will give you flexibility in terms of schedules and you can book your sessions from the app - just choose the sessions you want to take advantage of.
Control your training from the APP
Follow the evolution of your training and your position in the ranking. Discover your score from your latest workout sessions to be able to improve.
Check class schedules and availability. Choose the day and time you want to work out and book from the app.
Become a member or purchase your session packs. Choose the plan that best suits you and don't miss your sessions when you're on vacation.
Look for the club closest to your home or office. Select a club to see its location and hours.
+10 Countries Globally recognized with more than 185 clubs where you can train.
Flexibility Multiple times from 8:30 a.m. to 9:30 p.m.
Global Pass Work out at any Brooklyn Fitboxing Club or attend world events.
Frequently Asked Questions | FAQS
Here are the answers to the questions that our Fitboxers usually have.